Where are you going?

Where have we Been?
As the leaders of the region's top staffing, recruiting and corporate secretarial service firms, we founded CP&O® with the purpose of minimizing the legal exposure and maximizing our clients' operational success. We have a strong reputation with the most prominent local and multinational companies and are honoured by the opportunity to support both local and global firms with outsourced payroll and PEO services, and ongoing value-added consulting services.  We focus on building our clients' confidence in Cambodia with more than a decade of combined in-market expertise.
CP&O® provides second to none high touch services that pave the way to success for our clients by removing all administrative burdens, pain-points and onerous filings with employee payroll, headcount quotas and staffing budgets. We align strategy and business continuity across all internal and external stakeholders. Our ultimate mission is to share the same vision and goal and make sure to bring success to you and your business by addressing the changes that you would need to get the most advantages from Cambodia's evolving policies and regulatory landscape as well as avoid pitfalls as you embark on doing business in Cambodia.
We believe that our speed "signing to go live" is second to none in the whole market.
Our level of flexibility in obliging your requirements is on the degree that none of the international suppliers can do.
If you are searching for the perfect customer service available around the clock, we are the perfect choice that outshines others. This can be affirmed by the number of large multinationals who have put their faith in us.
our team of experts are here for you
Why Cambodia Payroll & Outsourcing?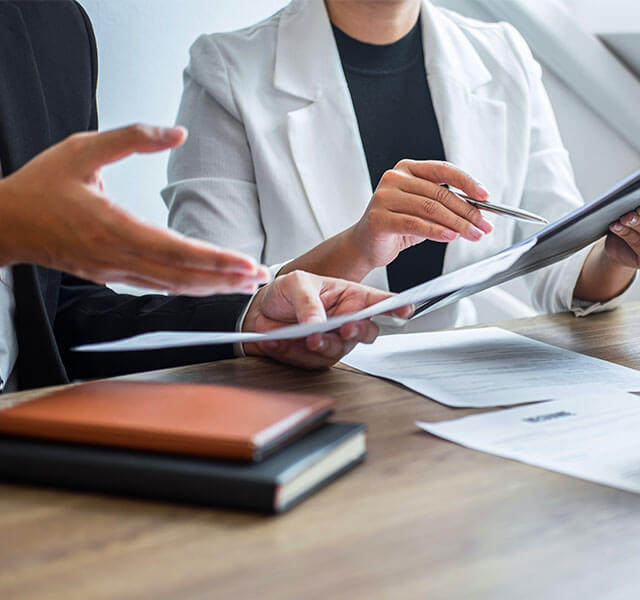 We offer Payroll Services, Outsourced Staffing Services and PEO Services to local and international companies. Our PEO services support SMEs and Corporates that do not have an entity in Cambodia. Our clients' employees registered with our licensed entity, are having the flexibility to work on their projects as an extension of their firm under the CP&O® co-employment model. We are the perfect fit for companies looking to launch in Cambodia by allowing them to outsource employee management tasks, such as payroll and employees' compensation, risk and safety management, employee benefits, training and development, and we believe that we can be the effective outsourced division for them by recruiting their employees and becoming their Employer of Record for tax and insurance purposes.
We provide you the perfect solution to outsource non-core functions to free up your management time as well as desk space to be able to focus more on strategies and growth.
Allowing you to scout comprehensive and bespoke talents on the ground at ease without setting up an entity in Cambodia
Ability to engage short- or long-term contractors with a cost-effective and expertise-effective HR- related case executions.